As you drive around Brunswick, Dock Junction, or Saint Simons Island, it's important to keep in mind your vehicle maintenance schedule. Routine service will keep your car road-ready for a long time to come, and oil changes are a major part of that.
Are you wondering: Where can I get an oil change near me? Just visit us at Peacock Chrysler Jeep Dodge Ram Brunswick. We'll help you out with all your oil service needs!
Why Have Your Oil Changed with Us?
When you need an oil change performed quickly and accurately, turn to our team. Visit our on-site service center, and you'll find certified, highly trained technicians ready to get to work. They have experience with all makes and models, so your car will be in good hands.
We'll drain and replace your oil (synthetic or conventional) and change your oil filter, too, while we're at it. With a fresh filter at every oil change, you can ensure that your oil stays cleaner and more productive for as long as possible.
How Often Do I Need an Oil Change?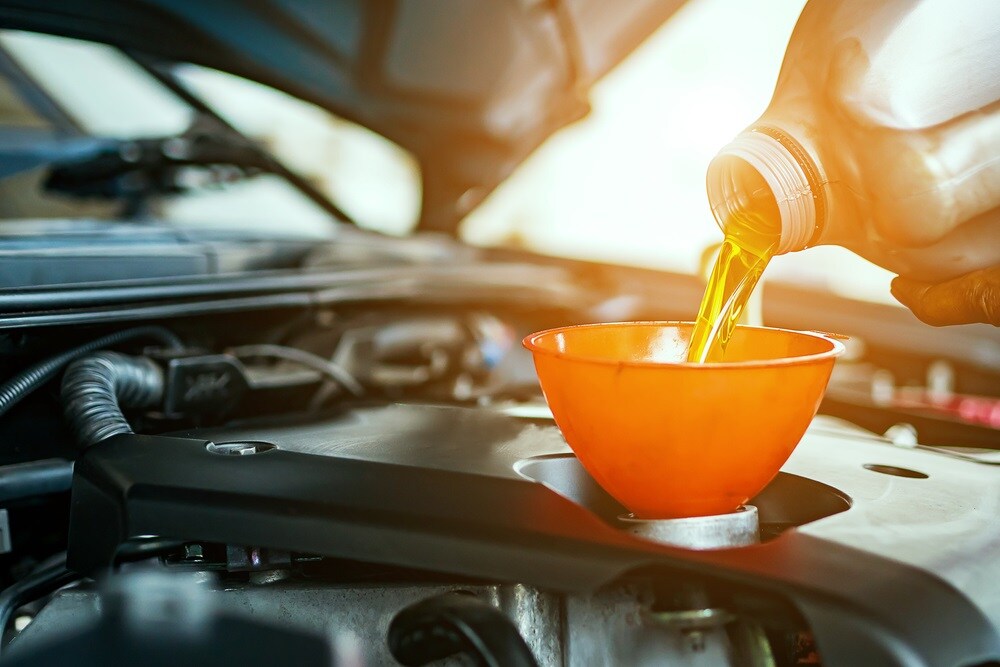 Every car is different, so you should check the maintenance schedule for your vehicle to know for sure. In most cases, a good rule of thumb is to change your oil every 6 months or 6,000 miles-whichever comes first. Keep in mind, if you use synthetic oil, the interval may be even longer.
Why? For your engine to work properly, you need clean oil that can lubricate the metal parts inside. When they're all oiled up, they can move smoothly, without generating friction and overheating the engine.
Worn-down engine parts and an overheated apparatus don't just affect your car's performance: They're a safety risk, and they can be quite costly to repair. It's much more effective in every way to have your oil changes performed regularly.
Where I Can Get an Oil Change near Me?
Need an oil change near Brunswick, Dock Junction, or Saint Simons Island? Our team at Peacock Chrysler Jeep Dodge Ram Brunswick can help you out.
You can make an appointment online or give us a call, and we'll get you sorted out. For your excellent oil service, there's no better place to turn. We look forward to serving you!